CIRCA-CLUB EVENTS 2023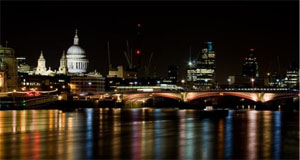 Come join us at our Circa-Club monthly events including Drinks Parties & Art Exhibitions. Social Events for 200+ gay professional men and their friends in central London. Complimentary Glass of Wine on arrival. Click for more details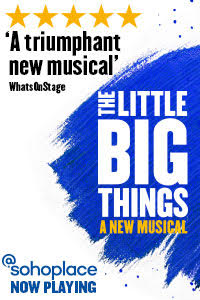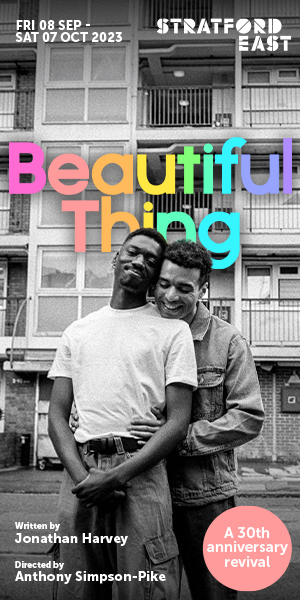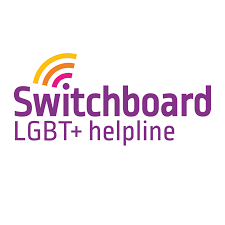 PRIVACY POLICY
(incorporating European General Data Protection Regulation (GDPR) effective 25/05/18) At Circa-Club we are committed to upholding your privacy and safeguarding the personal data you share with us.
Under the Data Protection Law in the United Kingdom [(including, but not limited to the EU General Data Protection Legislation and UK data protection laws and regulations ) 'Data Protection Law', we are required to provide certain details regarding Circa-Club's collection, use and protection of your personal data. Further information is outlined below.
We may modify or update this Privacy Policy in order to reflect changes to our privacy practices, or for other operational, legal or regulatory reasons. If we make changes to this Privacy Policy, we will notify you of such changes by posting the revised policy on this website and/or by email.
If you have any queries about this website and how Circa-Club uses your personal data after reading this Privacy Policy, please email the Circa-Club Membership Secretary: spencer@circa-club.com
Your Data Rights
Data Protection Law gives you certain legal rights in relation to how Circa-Club records and uses your personal data.
If at any point you believe the personal data we hold on you is incorrect, you can request to see this information and have it corrected or deleted (where necessary) by emailing spencer@circa-club.com Membership Secretary)
A Summary of Your Rights under Data Protection Law is as follows:
The right to access the personal data we hold on you and other information about how we use it, who we share it with, where we obtain it and how long we keep it for. We will usually have one month to respond, except for complex requests where this may be extended by a further two months and we may charge a fee for dealing with any manifestly unreasonable or excessive requests.
The right to request that we correct and update any inaccurate or out of date personal data we hold on you.
The right to data portability where your personal data was collected with your consent or under contract and our processing of that personal data is automated. The right to withdraw your consent to the processing of your personal data at any time, where such processing is subject to your consent.
The right to object to the processing of your personal data or to request that we erase your personal data, where we no longer have a legitimate reason for processing such data
The right to lodge a complaint with the UK data protection regulator or the Information Commissioners Office (ICO) if you think that we are breaching your rights under Data Protection Law.
If you wish to exercise any of your rights above or raise a complaint around how we have handled your personal data, you can contact spencer@circa-club.com and request that our Founder, Patricia Madden investigates the matter.
We may ask for more information from you to verify your identity or clarify the nature of your request before we can respond in full. If you make a subject access request, we may ask you to fill in a form to help us process your request more efficiently.
If you are not satisfied with our response and you believe we are not processing your personal data in accordance with the law, you can contact:
The Information Commissioner's Office (ICO), Wycliffe House, Water Lane, Wilmslow, Cheshire SK9 5AF.
Our Data Collection
We need to collect, hold and use your personal data in order to provide membership profile services and marketing information in connection with the operation and administration of Circa-Club, including:
Membership administration
Managing the Circa-Club Events Members/Guest List
Sharing details of the UK LGBT Monthly Events Calendar our programme with you when you sign up to our newsletters or if you are a press contact
Providing services at one of our Circa-Club events as a supplier or volunteer
Other purposes we inform you about and that you occasionally agree to
We will not collect or store any personal data that we do not need or is not required for legal or other legitimate purposes. Marketing emails and other electronic communications will only be sent to individuals at their email address where we have their consent. All electronic marketing communication from us will have an unsubscribe option, so you can let us know immediately if you do not want to hear from us.
Use of Data
All the personal data we hold about you will be processed by Circa-Club only in connection with the above.
We take all reasonable steps to ensure that your personal data is processed and stored securely in accordance with the Data Protection Law. We also have internal guidelines in place to make sure that Circa-Club respects your privacy and only uses your personal data for lawful, legitimate purposes.
What we Collect and how Long we keep it
Circa-Club collects personal data in relation to the following areas:
Membership
When you sign up for a Circa-Club Membership, we collect your personal data to process your application and personal profile and we keep in touch with you about membership facilities and benefits. This information is stored and processed on our Circa-Club website membership systems and digital files, accessible only to our Membership Team. We keep this information for the duration of your membership.
We will also ask for your consent to send you emails regarding Circa-Club Membership news and offers. You can unsubscribe from these emails at any time using the unsubscribe link at the bottom of each email.
Online and In-Person Purchases
Not Applicable to Circa-Club Members and Subscribers. Circa-Club does not store any credit or debit card details
Newsletters and Invitations
You can sign up to receive our Newsletters when you register as a Member or when you register as a Subscriber. All electronic marketing communication from us will have an unsubscribe option so you can let us know immediately if you do not want to hear from us.
All our Newsletters and Invitations, are sent out by our Website Administrator from php mail which is our own system, not a third party system.
Press
Members of the Press, who we have been in touch with previously, may receive information from Circa-Club on forthcoming events as sent out by Website Administrator. You can unsubscribe from these emails at any time using the unsubscribe link at the bottom of each email. You can sign up to receive emails from by emailing Spencer our Membership Secretary at spencer@circa-club.com
Private Events and Venue Hire
We collect personal data in order to organise our once monthly Circa-Club events in London. After each event, we store the Circa-Club paperwork for up to seven years to deal with any subsequent queries.
Contributions to Circa-Club
When you agree to work with us on a project ie organise an event, give a talk, do a book signing we will need to collect, store and use your personal data in order for us to work together.
This data is held securely and only accessed by the Circa-Club Marketing person who is working with you. All contract paperwork and personal data that you provide us with is stored for the duration of our contract/work together and for six years afterwards to deal with any queries.
We will ask for your consent to send you marketing materials by email. You can unsubscribe from these emails at any time using the unsubscribe link at the bottom of each email.
If you ask us to forward marketing materials to your contacts on your behalf, we will require you to confirm that you have the consent of your contacts to receive these materials.
Personal Data of Advertisers, Suppliers, Contractors and their Employees
We may need to collect personal data from Advertisers, Suppliers, Freelance Contractors or their employees to allow for the delivery of a service to Circa-Club. This data will only be accessed by the person working with you. Contract paperwork will be stored for the duration of the contract and for six years after the contract has lapsed to deal with contract queries or legal claims. Personal data stored outside the framework of the contract or any related paperwork will be deleted after our work together comes to an end.
Cookies
Circa-Club does not use "Cookies".
A 'cookie' is a tiny element of data that a website can send to a visitor's computer's browser (e.g. MS Internet Explorer or Google Chrome), so that their computer (or electronic device used to access the website) will be recognised by the Circa-Club website on their return. Cookies can also collect information about each page you visit, including your domain, IP address, the previous site accessed and the browser you use and your operating system.
Google Analytics
The Circa-Club website uses Google Analytics, a web analytics service provided by Google, Inc., which uses cookies to help us analyse how the Circa-Club website is used. The information generated by the cookie about your use of the website (including your IP address at the time of logging on), will be transmitted to and stored by Google on servers in the United States.
Google will use this information for the purpose of evaluating your use of the website, compiling reports on website activity for website operators and providing other services relating to website activity and Internet usage.
You may refuse the use of these cookies by selecting the appropriate settings on your browser. Circa-Club uses this data to understand who our users are as an anonymised mass and how they are using our site. We do not have the ability to identify our website users by their IP address.
Social Media - Twitter and You Tube
All the social media platforms we use provide anonymised data on the users of our pages or accounts for the purposes of analysis and reporting. We do not store identifying user data from any of the users of our social media platforms. We abide by the Terms and Conditions of each individual social media platform.
Photography, Filming and CCTV
Sometimes, photography, filming and audio recording are in use at Circa-Club's monthly events and the recordings may be posted on our Circa-Club website or Social Media ie Twitter. If you do not want to be included in a photograph/recording then make that clear to the Circa-Club photographer. If you are unwittingly included in a photograph/filming then email spencer@circa-club.com and we will remove the photograph within 3 days of request from our Circa-Club website or Social Media.
CCTV is often In use at the venues we use to protect their property and also their Members, Guests and Visitors. If you would like to see their CCTV policy then you will need to visit the websites of the individual venues.
The Lawful Grounds on which We Collect and Process Personal Data:
Circa-Club processes your personal data for the above purposes relying on one or more of the following lawful grounds under Data Protection Law:
Contract: where we provide services, in order to set up and perform our contractual obligations to individuals
Consent: where you have freely provided your specific and informed consent for us to process your personal data for particular purposes
Legitimate Interests: in connection with Circa-Club's legitimate interests of being able to effectively administer and promote Circa-Club and operate our Subscribers and Membership/Guests benefits and facilities programmes and manage our services in a safe an efficient manner. We will always seek to pursue these legitimate interests in a way that does not infringe on your legal rights and, in particular, your right to privacy; and/or
Legal Obligations: where we need to process personal data to comply with a legal obligation or for the purpose of us being able to establish, exercise or defend legal claims
Data Sharing
We do not share, sell or rent your personal data to third parties for marketing purposes.
For further information about the above, please email: spencer@circa-club.com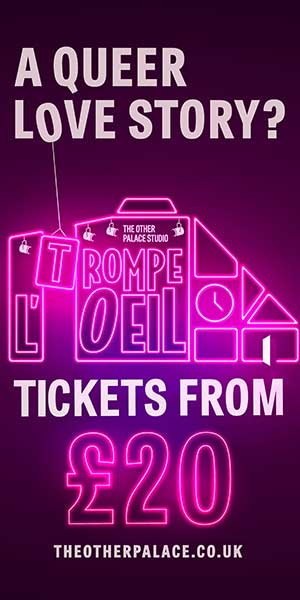 STAR SIGNS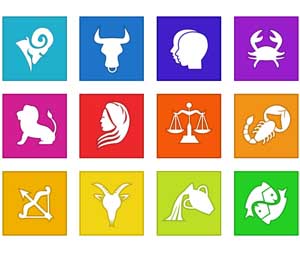 LATEST LGBTQ NEWS
ITV confirms the return of Big Brother
Which European countries have LGBTQ+ leaders?
The OC: Mischa Barton 'wanted to do more' with Marissa's bisexual storyline
Here's your first look at The Last of Us star Bella Ramsey in Time
I Kissed a Boy star Dan Harry on joining "groundbreaking" HIV vaccine trial
HAPPY BIRTHDAY TO YOU...
01 Sep – Jeffrey Buttle(1982–), Canadian figure skater, 2008 World Champion
02 Sep – Ferdinand Karsch(1853–1936), German zoologist & sexologist
03 Sep – Michael Huffington(1947–), American politician, former Republican congressman (California) & film producer
05 Sep –Freddie Mercury(1946–1991), British musician, songwriter, record producer & lead vocalist of the rock band Queen. Regarded as one of the greatest singers in the history of rock music, he was known for his flamboyant stage persona
06 Sep – Julien Green(1900–1998), American expatriate writer
07 Sep– Michael Feinstein(1956–), American singer & pianist
07 Sep – Rudy Galindo(1969–), American figure skater, 1996 World Bronze Medallist
07 Sep– Paul Iacono(1988–), American actor
07 Sep – Peter Wheatley(1947–), English Anglican bishop
08 Sep– Mark Foley(1954–), American politician, ex Republican congressman (Florida) & radio host
08 Sep – Siegfried Sassoon(1886–1967), English poet, author & soldier
09 Sep – John Curry OBE(1949 – 1994), British figure skater. 1976 European, Olympic & World Champion
09 Sep– Paul Goodman(1911–1972), American sociologist & poet
09 Sep – Gok Wan (1974- ), British fashion consultant, author, television presenter, actor, DJ, chef & event manager
10 Sep – Karl Lagerfeld(1933–2019), German fashion designer, artist & photographer
11 Sep – D. H. Lawrence(1885–1930), English novelist, poet, playwright, essayist & literary critic
12 Sep – Leslie Cheung(1956–2003), Hong Kong film actor & musician
14 Sep – Rob McCall(1958–1991), Canadian ice dancer, 1988 Olympic Bronze Medallist
14 Sep – Pier Vittorio Tondelli(1955–1991), Italian novelist
16 Sep – Wilhelm von Gloeden(1856–1931), German photographer
19 Sep – Brian Epstein(1934–1967), English music manager (The Beatles)
19 Sep – Riyad Vinci Wadia(1967–2003), Indian independent filmmaker
20 Sep – Dan Gillespie Sells (1978- ), English singer-songwriter/guitarist, lead vocalist/frontman for the rock group The Feeling
21 Sep – Philippe I, Duke of Orléans(1640–1701), younger brother of King Louis XIV
21 Sep – Edgars Rinkēvičs(1973–), Latvian politician
23 Sep – Manvendra Singh Gohil(1965–), Indian Prince
24 Sep – William Dobell(1899–1970), Australian sculptor & painter
25 Sep – Pedro Almodóvar(1949–), Spanish film director & producer
29 Sep – William Thomas Beckford(1760–1844), English novelist, travel writer & the richest commoner in England at the time